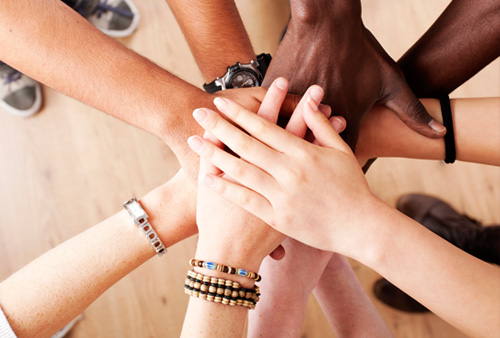 I love Strengthsfinder and something that I've thought is interesting is looking at how to use StrengthsFinder for teams to get the best blend and complement.  A few years ago I read through Strengths Based Leadership and thought that was helpful in understanding how to apply Strengthsfinder for teams and not just for myself.  Knowing yourself and knowing how to complement yourself and your team is extremely valuable.
Don't have the book yet? You can get it here and help us out in the process: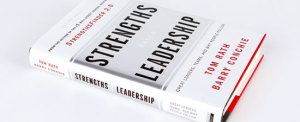 Strengths Based Leadership: Great Leaders, Teams, and Why People Follow
Below you will find the suggested partnerships among strengths as listed in Strengthsfinder 2.0.  Some strengths have no obvious partnerships.
—-

Achiever= NONE (recommendation: work with other hard-working people)
Activator= Focus, Strategic, Futuristic, Analytical
Adaptability= Focus, Strategic, Belief
Analytical= Activator
Arranger= NONE LISTED
Belief= Futuristic
Command= Woo, Empathy (Circumvent problems)
Communication= NONE LISTED
Competition= NONE LISTED
Connectedness= Communication (helps with real-world examples)
Consistency= Maximizer, Individualization (accomodate differences)
Context= Futuristic, Strategic
Deliberative= Command, Self-Assurance, Activator
Developer= Individualization (Identify talents to develop)
Discipline= NONE LISTED
Empathy= Command, Activator (take action)
Focus= NONE LISTED
Futuristic= Activator (Take action on plans)
Harmony= Command, Activator (confrontation)
Ideation= Analytical (Question and challenge to strengthen ideas)
Includer= Activator, Command (Deliver tough news)
Individualization= NONE LISTED
Input= Focus, Discipline
Intellection= NONE LISTED
Learner= NONE LISTED
Maximizer= Restorative (solve problems)
Positivity= NONE LISTED
Relator= NONE LISTED
Responsiblity= Discipline, Focus (stay on track and help avoid overload)
Restorative= NONE LISTED
Self-Assurance= Strategic, Deliberative, Futuristic
Significance= NONE LISTED
Strategic= Activator (action)
Woo= Relator, Empathy
This post brought to you by risingrocket.com